Dong Chan and Hye Na share sweet moments together, now that their feelings for each other are out in the open. It appears Hye Na returns to work at the Kang San Group but evil Uncle Chul Gu plans to use Dong Chan against Hye Na. Towards the end, Hye Na wants to run away with Dong Chan. This episode airs on Wednesday, 9:55 PM on KBS2 in South Korea.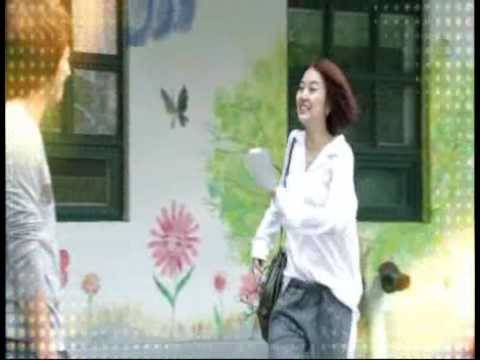 Partial dialogue translation and another full 10 minute HD preview clip after the jump.
DC: I'm happy you like me agasshi.. I dont ever want to let go of your hand.
Hyena get's herself a job and even gets her "first" pay.
[on the bench by the Han River]
DC: What are we celebrating (what should we toast to)?
HN: That you will always be by my side.
DC: Agasshi, tomorrow you will be going back (home).
HN: What will become of us?
HN: You're gonna be outside right? You cant go anywhere else alright?
HN: Suh jibsa.. let's run away together..
Translation and above preview clip uploaded by smr.
And a 10 high quality minute preview from episode 13. View it while it lasts. These previews are unauthorized and typically disappear very soon.
Translation courtesy of HappySY:
Bus Stop Scene
HN: Is there something that i should say, "beside" "cannot" etc
DC: Aggashi, what do you like about me
HN: I don't think I have said I like you
DC: Then what did you say earlier
HN: Because I like… I like you
DC: Why do you like someone like me?
HN: Don't know… I really don't know
Outside Eui Joo's House
Eui Joo was waiting for them and when she sees them holding hands, she hides.
HN: Your hands are sweating
DC: Who was the one who was holding firmly and not letting go?
HN: Did I? Seems like it was you who held my hand first
DC: I didn't
HN: What do you mean you didn't?
DC: Fine fine, I am wrong, is that ok?
HN: What? Stop there, tell me the truth
DC: Hurry up, it's late
Dong Chan helps Hye Na up the stairs.
In the Garden
Dong Chan is sitting on the big bench table and Hye Na walks out.
DC: Can't sleep? That's why you are out here
HN: Can't sleep
DC: Because of Lawyer Lee
HN doesn't answer.
DC: I shouldn't be wrong. I think he should be confused right now too. I feel sorry for him however I feel happy to hear you say those words. I don't know if what I am doing now is right or wrong but at least I don't want to let you go now. I am happy you like me so I am not willing to let go of your hand.
HN: What should we do now? What do you want me to do?
DC: I am not greedy. Until the president asks you back, until then… will you be my lover?
HN: What about after that?
DC: After that, after that, i don't know what will happen
Dong Chan and Hye Na hug.